DRIP
2019
Woodworking
Bent lamination
Lathe turning
Hand carving
Overview

This collection captures the quiet sense of serenity experienced on a calm morning. It is designed to elevate a seemingly mundane part of a morning routine into an almost meditative process.
The actions of
preparing the coffee grounds,
stetting up the stand,
boiling the water, pouring into the filter, and the smell of brewed coffe all creates an immediate sensory rewar that instills a sense of relaxation and tranquility.
The coffee dripper stand has a strong sense of vertical fluidity being communicated by a single piece of ash lamination- echoing the motion of water as it is poured from the kettle. As an object, the turned maple bowl grounds the coffee stand, acting as an accessory to the presented aesthetic.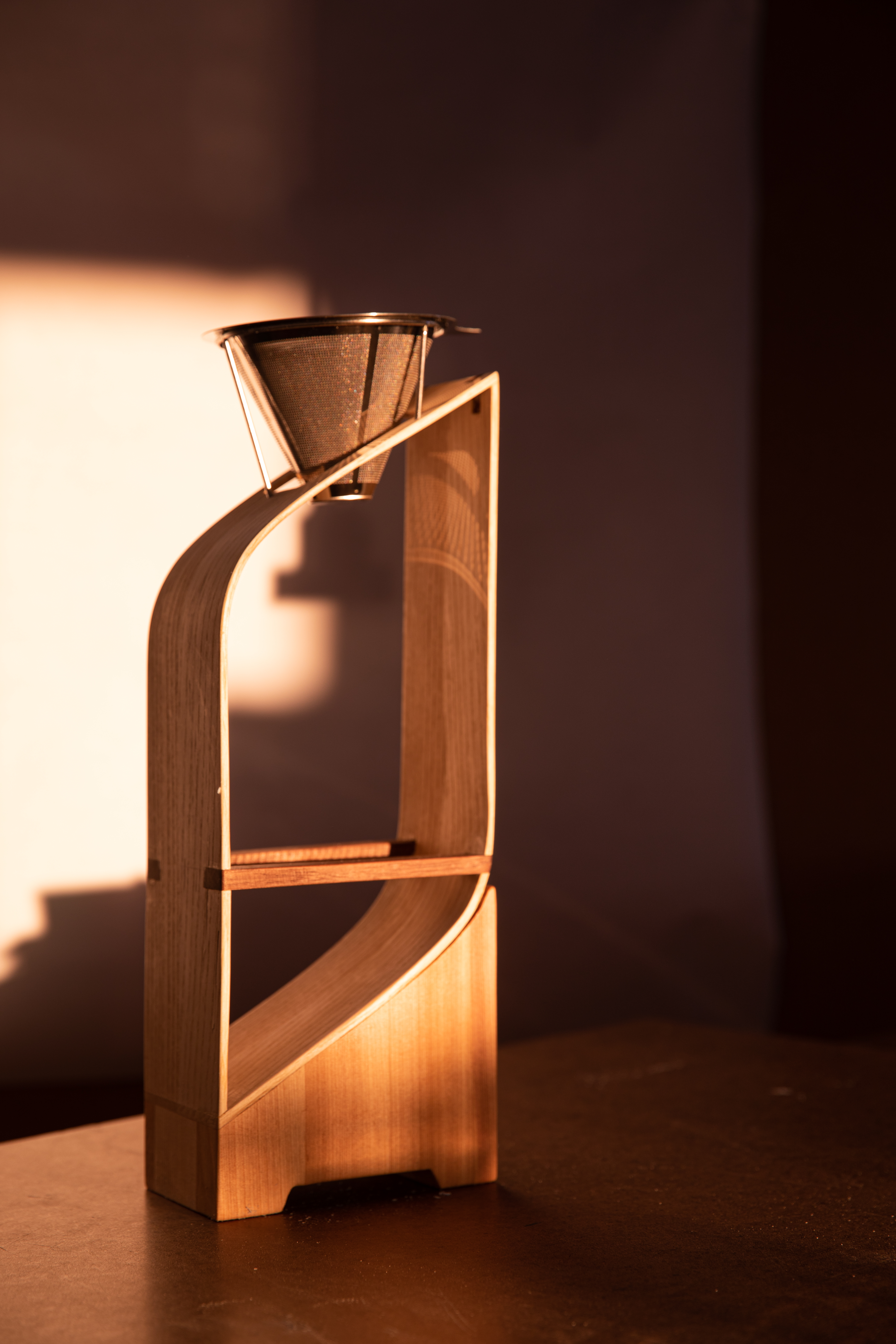 A sculptural coffee stand
captured during golden hour.